World Championships time is upon us!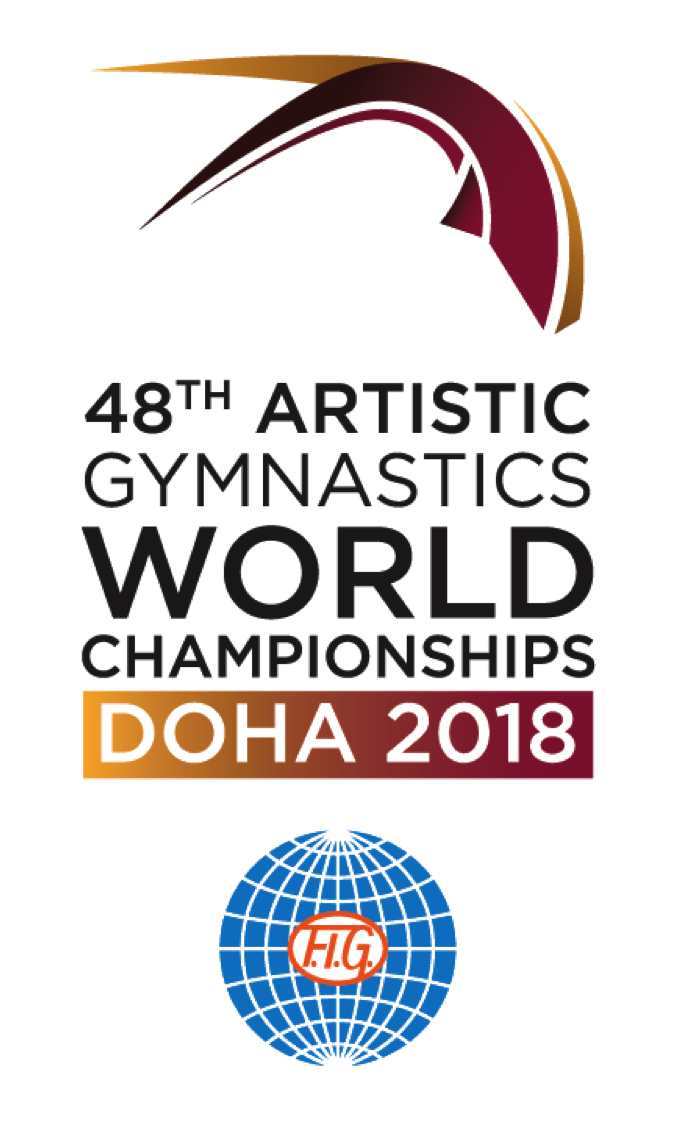 Today, I'm live blogging the qualifications session of the ladies of team USA. It's probably the only time I'll be able to do any live blogging during these world championships since everything is scheduled for when I will be at work.
Adult probs, HA.
Competition is starting and USA starts on bars.
So again, USA is on bars and Ragan Smith is the alternate. Morgan, Riley and Simone are competing all around.
Start list for first rotation:
Catching up with the standings thus far, Team Japan leads the team qualifications with 162.180
Mai Murakami leads all around rankings
Competition starting now.
Morgan lead off bars with 14.366
Grace McCallum is on bars for team USA - weiler 1/2 + shap, tkatchev, pak, some leg seps and feet flexing, shap 1/2, toe 1/1, little late on HS, full in dismount. SOLID. 14.1
Meghan Smith of Ireland VT - front hs, front pike, step on landing. 12.7
Slovakia is on floor, don't know this girl's name, but she's a redhead - clean dbl back to open, 1 1/2 twist, some leg crossing, sw 1/2, FHS + front 1/1, 3/1 turn, sw ring, double full to end. Very clean. That would be an NCAA 10.
Riley UB - shap + tkatchev, nice, great HS positions, nice height on ricna, chow 1/2 is lovely, giant 1/2, ohhh deep landing on the fan dismount. 14.133
SIMONE UB (Back after her late night ER Trip) - wieler 1/2 + shap + pike tkatchev, over arches a HS< pak, clean, clean shap 1/2, stuck the double double, bam! 14.866
Viktoria Vydurekova SVK - FX - dbl back, low landing, spl leap, 1 1/2, front HS to front full,
Team USA with a 43.465 on bars. For reference, Japan scored 41.016 on bars, Germany (who is behind Japan in qualifications, scored 42.690).
Start list for rotation 2
Morgan is on beam - HBS + LOSO, small wobble, sw, good extension and lines, spl 1/4 jump, good landing, full turn, looks confident, sw ring, round off + dbl pike, hop back, solid overall. 13.466
Riley McCusker BB - wolf turn 3/1, fro aerial + spl jump + wolf, very nice, falls on her series, DAMMIT, sw + sw 1/2 + korbut, side aerial, bhs + BHS + dbl tuck dismount, small step. IF it weren't for that fall... sigh... 13.1, it's only .366 behind Morgan...
Kara Eaker is up next for team USA - sw leap mount + ring leap, small wobble, keeps moving, fro aerial + spl ring + bhs, side aerial + LOSO+ LOSO lovely, side aerial, love her rhythm, sw ring + BHS sw 1/2, korbut flip, sw + sw side, round off + 2 1/2, small hop, beautiful. 14.466 - puts her in 1st spot for beam final so far.
Charlotte Ryan of New Zealand with a front hS front tuck on vault 13.4
Simone anchors beam for team USA - wolf turn 3/1 that was so fast it made me dizzy, sissone, barani, solid, bhs + LOSO+ LOSO, sw 1/2, small wobble, back pike, front pike, small wobble, fro tuck + spl jump, full in dismount, step back. 14.8, 42.732 for team USA on beam
Smith of Ireland on bars, bail, toe shoot to HB, giant 1/1, dbl pike dismount.
Aida Bauyrzhanova sat down her dbl pike bars dismount.
rotation 3 -
Morgan on floor for team USA - double double, nice stuck DLO, sw ring tour jete 1/1, front lay + front full, ferrari, spl jump 1/1, dbl pike, clean landing, it's a hit for Morgan, YAYAYAYAY! 13.933
Isabella Brett NZL UB - falls on jaeger, toe on , pak, major leg seps, almost straddler.
Grace McCallum FX - high dbl dbl, chest a bit down on landing, fro lay + fro 1/1, wolf turn 2/1, sw ring, sw 1/2, nice split positions, 3/1 twist, tour tjete 1/2,clean dbl back to end. She looked like she was having a great time out there. 13.8
Charlotte Ryan over arches handstand on the low bar before her shap, no falls, ended cleanly.
McCusker FX - pike full in, sw 1/1, front full + front tuck + stag leap, 3/1 wolf turn, solid, dbl pike, a little short and OOB :( dbl tuck to end is clean. Sigh... 13.266
Maia Fishwick UB NZL -shap + bail, toe on, toe shoot to hb, giant 1/1 giant 1/2 + pike jaeger, nice, just a layout flyaway dismount
Simone FX - moors, lands it solid, so high, biles to stag leap, solid, sw + tour jete 1/1, 1 1/2 + tuck dbl dbl, in bounds, whew, wolf turn 3/1, sw 1/2, full in stays in bounds I think. Crowd likes it, teammates like it. HOLY SHIT, Simone with a HUGE 15.333 on floor, puts her in 1st for FX finals
43.066 for team USA on floor
Rotation switcheroo, team USA is on a bye before vault.
Fishwick NZL BB - candlestick mount, solid, sw + wolf jump, solid, BHS + LOSO, solid, maybe a slight lean on her heels, side aerial, double turn, back tuck, balance check, Steingruber dismount, solid.
Simona Castro of Chile (and a Denver alum! YAY!) VT - FTY, some soft knees in the air, step to the side.
Vydurekova SVK uB - giatn 1/1 + dbl tuck dismount, clean.
Yekaterina Chuikina FX Kazakstan- missed her first pass, memmel turn 1/1, dbl pike, clean, sw ring + sw 1/2, nice, nice toes and extension, back layout, fro hs + front lay.
THEOCHAROUS Anastasia - Cyprus VT - FTY, little short on landing.
Chiara Bunce SVK - UB - full flyaway dismount,
LOSO mount for Brett of New Zealand, big wobble, BHS + LOSO, solid, sw leap, small balance check, spl + wolf, nice extension and toes, sw 1/2, bit under 180 in split position, side aerial, spl 1/4, good position, solid full turn, round off + dbl full dismount 11.33
Veronika Valatsiakova SVk = toe shoot to HB, toe on front tuck dismount.
Final rotation - Team USA on vault -
Start list -
USA needs only a 32.917 to beat get first place ahead of Japan
Riley Leads off vault for team USA - DTY, low landing, step forward. 14.266 54.765 - puts her behind Nina Derwael in the AA standings. Still a solid score, even if its not her best day
Grace is next - clean DTY, good height and distance, small hop on landing. 14.6 VT 2 - 1/2 on tuck 1/2 off, small step back. Yay! I'm stoked to see someone else with 2 vaults, even if it's not huge difficulty. 14.066
Morgan VT - DTY, good height and distance, step back on landing. 14.6 - gives her 56.465 AA
Simone anchors vault for team USA - does her Biles vault, 1/2 on double full off. Small hop, but huge height and distance, she's satisfied. 15.966. VT 2 - Amanar to grapevine step, still very high and far. Jesus, it's totally the Simone show, she'll qualify EASILY and as long as she hits, she'll win gold. 15.666 for the Amanar. Gives her 60.965 AA total
USA with 45.166 on vault, 174.429 to put them on the top of the list for the team final. They're ahead of Japan by 12.249.
For the All-around final, it's Simone and Morgan with Riley getting 2 per country-d out.
Simone is currently in 2nd behind Nina for bars finals, and she and Morgan 2 per country-d Riley and Grace-
Simone and Morgan for floor finals too-
Simone and Kara for beam finals -
Simone and Grace for vault -
That's all for me right now. I'll come back later when everything is over and done with and provide final results for finals.