This week, TMZ.com featured the University of Georgia's Women's Gymnastics team talking about Bradley Cooper.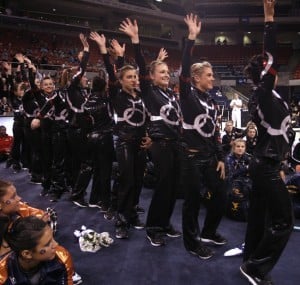 TMZ's camera's caught up with the lovely ladies at LAX (Los Angeles Interantional Airport) and asked about actor Bradley Cooper which apparently they all have a crush on. The man is pretty sexy, so I am not going to argue there.
Check out the video for yourself
UG Gymnastics Team - All the Single Ladies?
- Watch More
Celebrity Videos
or
Subscribe