It's been exactly one year since Great Britain's Elizabeth "Beth" Tweddle took home the bronze medal on the uneven bars at the London Olympics.
The 28-year-old British gymnast marked the occasion by officially announcing her retirement from the sport of gymnastics.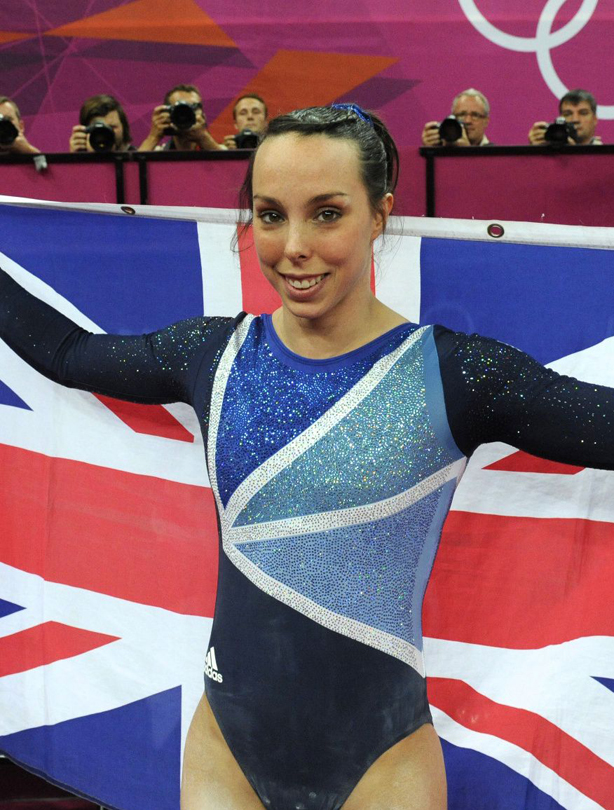 "It's been a hard decision to make; gymnastics has been and always will be a massive part of my life," Beth sad in a statement to British Gymnastics.
"Following the Olympics I've had a lot of projects on and recently I've had a bit more time to get back into the gym and decide whether I could put 100% into it and I know now deep down I can't commit to the hours and training to remain at the very top."
At 28, she breaks the stereotype of the pre-teen stick thin gymnast. Beth won the Olympic title at 27 years old and won a bulk of her medals after she turned 18. Her first world championship title was the bronze medal at the World Championships in 2003 in Anaheim at the age of 18. At 21, she won her first world championship gold in 2006 in Aarhaus.
Beth is best known for her unique and difficult bar routines that brought her two world championship titles, a european championship title and the bronze medal at the Olympic games. Beth is also a world champion on the floor exercise. With all that hardware under her belt, she's the most successful British gymnast of all time. Her career spanned over three olympic games, ten world championships and six straight British championship titles. Beth is truly a living legend in the sport.
Since the London Olympics, Beth was featured on the British ice skating reality series "Dancing On Ice", where she came out champion.