In honor of Catalina Ponor's birthday, this edition of Favorite Routines is featuring her balance beam routine.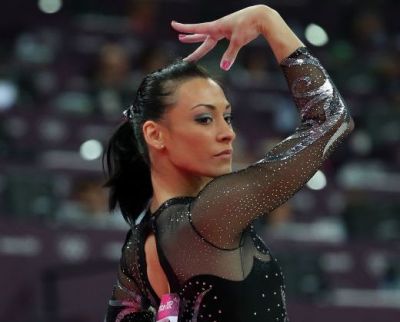 Catalina already had two Olympic gold medals under her belt with a gold on beam and floor from the 2004 Olympic Games in Athens. When Catalina came back to elite gymnastics, she came back a beautiful woman twenty-four years old young girls. She broke stereotypes and became a role model, showing everyone age is just a number. She looked just as good if not better than before, showing us that like a fine wine, somethings get better with age.
Happy 26th Birthday, Catalina.