No, you did not misread that title. It's exactly what I said it was.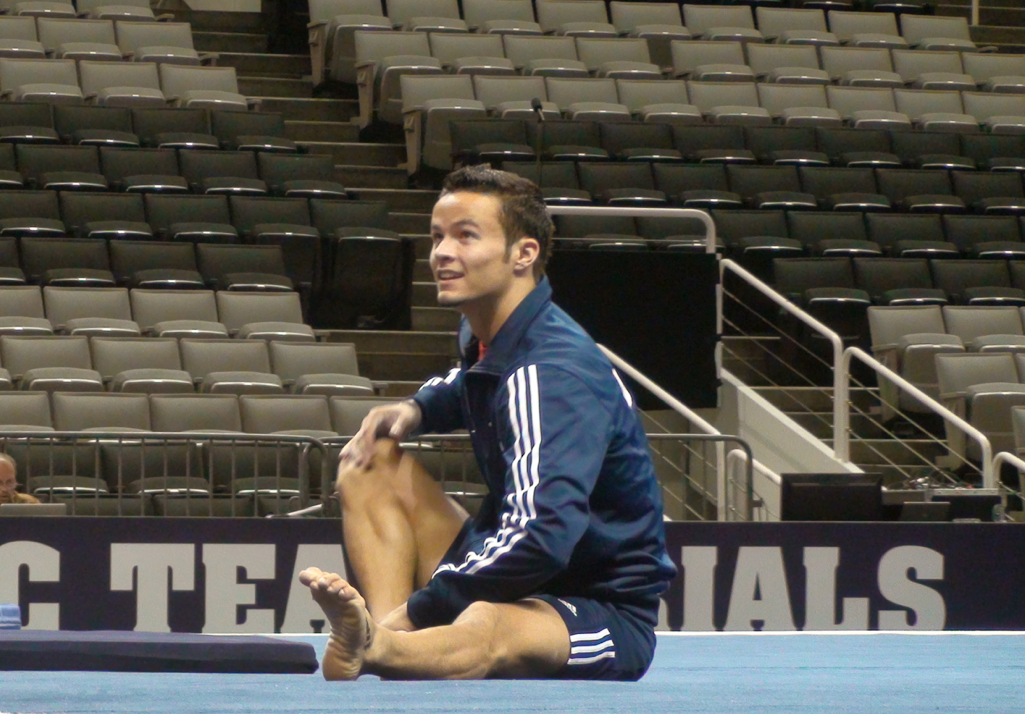 Paul Ruggeri, never one to shy away from anything ever, and if you saw the Pro Gymnastics Challenge on ESPN, you'll know that is true. Paul has admitted to playing around on the uneven bars and videos have surfaced of him being coached by the lovely Anna Li during the Kellogg's Tour of Gymnastics Challenge.
This is a video of him doing nearly a full routine. He's got a nice Gienger and he does a very well executed toe-on Shaposhnikova half transition. He titled it "Who said bars was for chicks only [?]", the caption is, "I got bored with regular gymnastics."
If Paul returns to next year's PGC, I would like to request that he performs his amazing bar work. Maybe he adds in a full pirouette here or there, adds another release skill on the high bar, changes one of his transitions to a D element, let's say a Komova 1/2 and dismounts with a Mustafina dismount. Or, I don't know, at the American Cup or next year's nationals, he could come out and do this routine before the women's competition as an exhibition, just to show everyone how awesome he is.
My next request is that he learns how to do a balance beam routine. Seriously, get it done!