On the last day of the P&G Champs, Sam Mikulak topped the podium on the final of the men's national championships.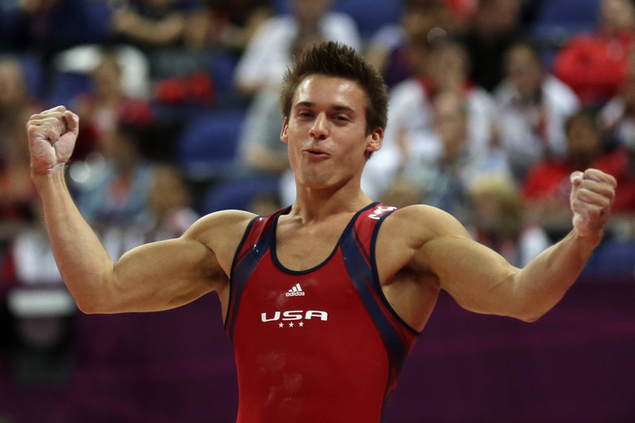 Sam won by 2.9 points over Alex Naddour. Sam stayed consistent all night with the exception of the pommel horse, which is his best event. He fell twice, but still managed to keep his lead. He won with an all-around total of 181.4 and Jake Dalton finished third with a 177.650.
Elsewhere, last year's national champion, John Orozco finished out in fourth place. A great comeback for John, who suffered from an ACL tear while performing on the Kellogg's Tour of Gymnastics Champions last fall.
Danell Leyva finished seventh in the all-around but had great performances on the parallel bars and high bar. Danell is the defending world champion on the parallel bars and he is the 2012 Olympic All-Around Bronze medalist.
Paul Ruggeri came back from a disappointing first night and finished 9th in the all-around having clawed his way back up from 15th place and placed 3rd on the vault and floor exercise.
The Men's 2013-14 National Team:
Jake Dalton
Stacey Ervin
Steven Legendre
Danell Leyva
Sam Mikulak
Alexander Naddour
John Orozco
Eddie Penev
Paul Ruggeri
Brandon Wynn