Peyton Ernst has been making her rounds on the international circuit in her first year as a senior.
Earlier this year, she took second in the all-around at the Tokyo Cup and she won golds for the floor exercise and vault.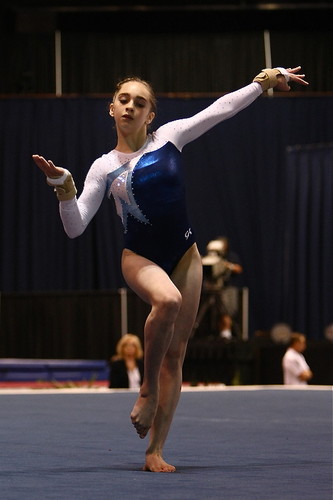 Peyton's best event is definitely the balance beam, but her floor exercise routine has a very unique quality that is very artistic. She performs to music that has a little spanish flair to it and Peyton embodies the character of the music very well.
Here is her routine: