American Cup winner Katelyn Ohashi has been out of competition for a while due to injuries.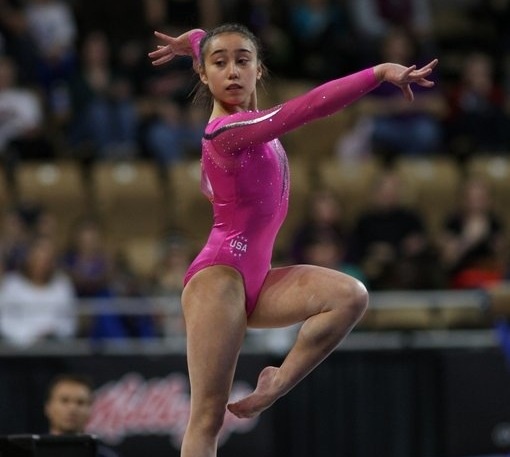 Since she won the American Cup in March, she's been largely absent from the USA Gymnastics scene. In April, she turned down international assignments at the City of Jesolo Cup because she was recovering from shoulder surgery. She was absent from the national championships in August, presumably for the same reason.
Since then, rumors on why Katelyn has been absent have been circulating like crazy around the gymternet. Everything from "she's dropped down to level 10 and is focussing on getting a college scholarship" to "she's leaving gymnastics because Valeri (Liukin, her coach) broke her!"
Rumors have a way of circulating back to the person they're about and earlier this week, Katelyn took to Twitter to stop the rumors.
pic.twitter.com/NMgnvjiunn
— Katelyn Ohashi (@katelyn_ohashi) November 5, 2013
Here's hoping for a return to competition from Katelyn. Until then, we can relieve her stellar performance at the American Cup.