NCAA season is almost here.
For me, it's a glorious time. American Football season is over (or almost over) by then and every week, I get my fix of gymnastics instead of having to wait for sporadic world cup events, worlds and national championships.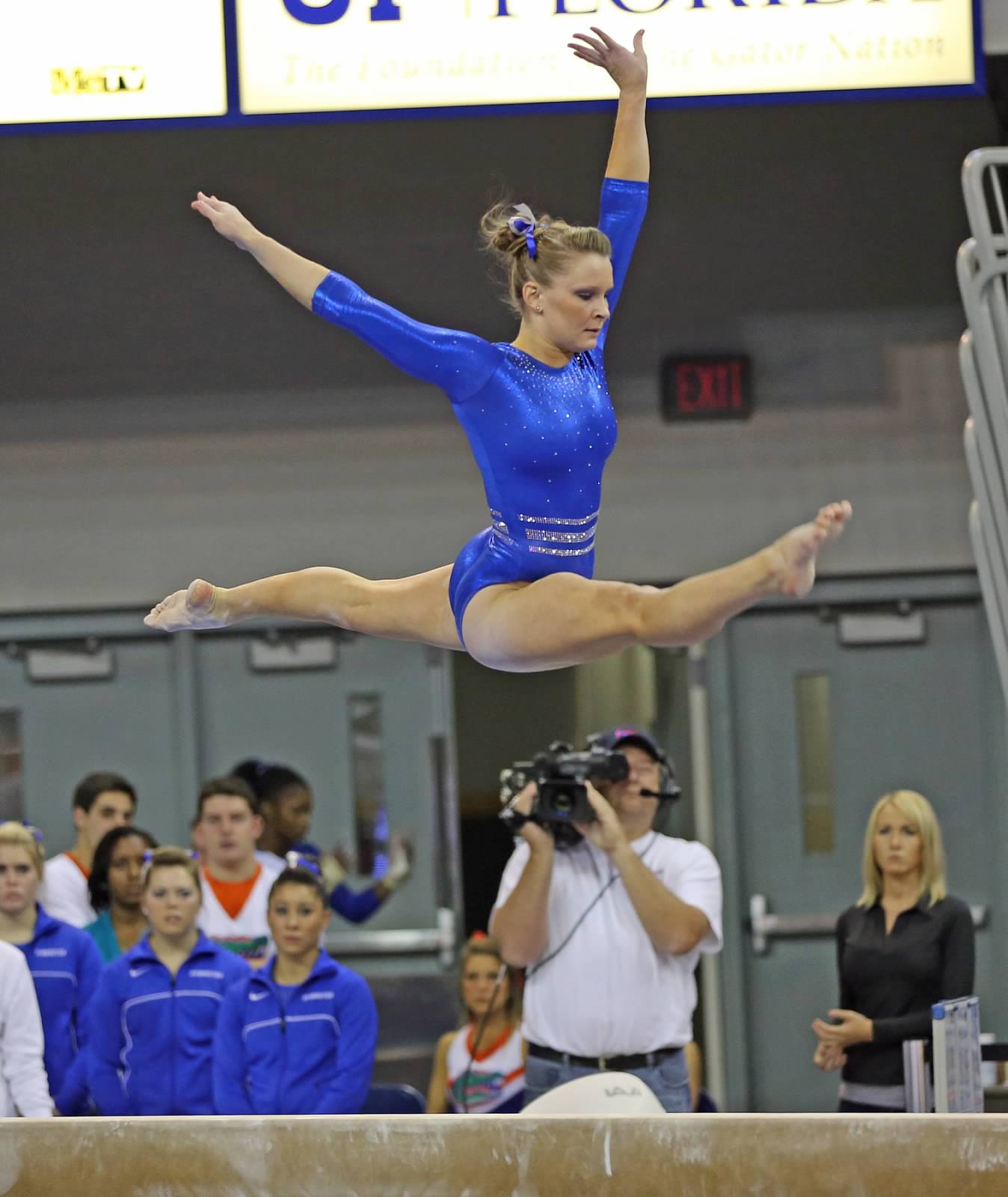 Here is Bridget Sloan of the University of Florida training a new floor routine. Bridget is looking quite sharp in her college career. I really enjoy this routine, or what we see of it. She does a couple of tumbling passes onto a mat off the floor, one that includes a very nice double pike. The choreography is pretty nice, she's got a little bit of attitude to it without having choreography that is reminiscent of a strip club like many NCAA floor routines.
Watch more video of 2014 NCAA Preseason on gymnastike.org