First year senior and Mile High City girl, Polina Shchennikova is showing off a beautiful new floor routine.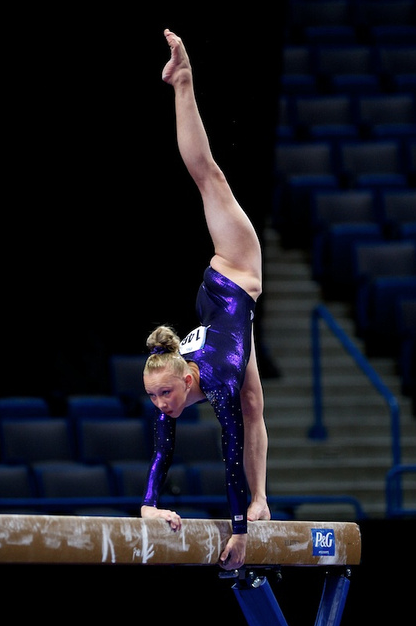 In this video, posted by Gymnastike, Polina is doing a dance through of her new floor routine. It's a great routine for her (at least based off of what is seen from this video). The music is light and airy without being too cutesy, and she get's a chance to show off her beautiful flexibility and artistry. She's adapted to the new floor rules very well. Polina starts her routine with an extended dance sequence and dances from one corner to the next and fits in some gorgeous leaps. There didn't appear to be any horrible flamingo stands in the corner, so props to her.
I'm excited to see this routine with tumbling in it.
Watch more videos on Flotrack