It's easy to see why Ana Porgras was awarded the Longines Prize for Elegance in 2011.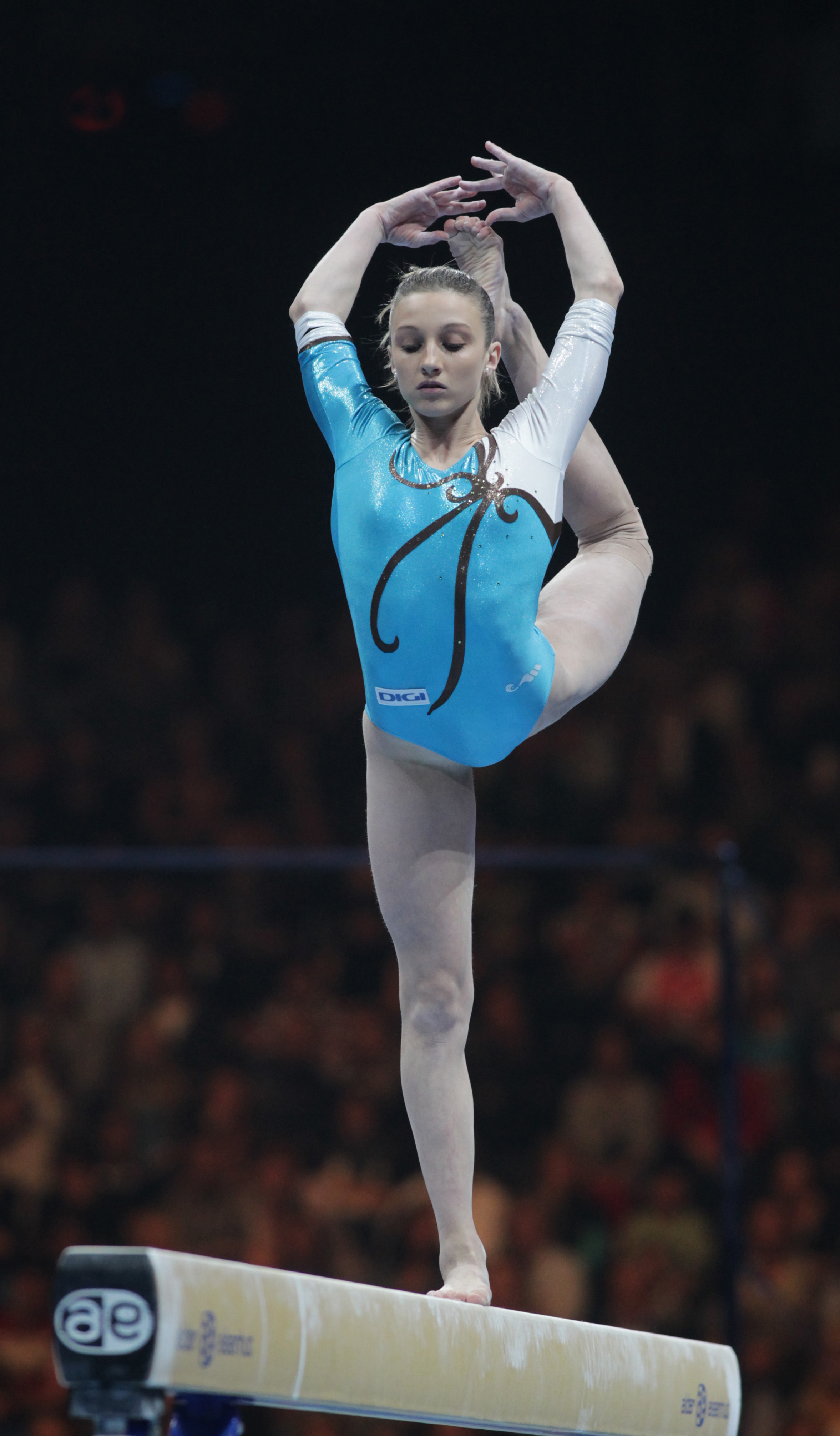 The retired Romanian gymnast became a balance beam world champion in 2010.
She ultimately retired in January of 2012 just before the Olympic games. Ana is so lovely on the balance beam. In her gold medal winning routine from 2010, it's easy to see why she was awarded the prize for elegance. Ana has beautiful extension and flexibility that looks so effortless with her mile long legs. She moves with such fluidity and grace it's hard not to watch her.
If she ever decided to randomly come out of retirement, I would certainly support it.