For this edition of Favorite Routines, I'm featuring Katherine Grable of the University of Arkansas on Floor Exercise.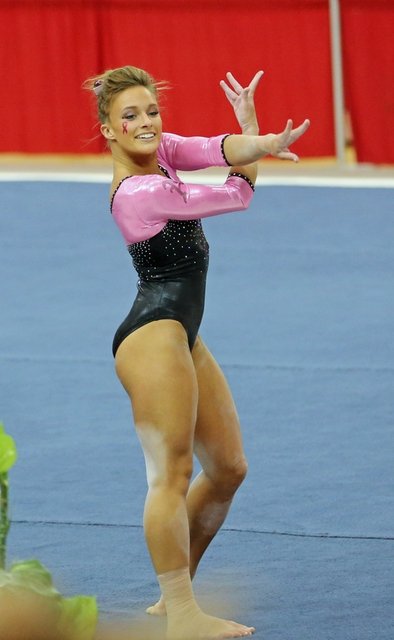 This is Katherine's floor routine during the Power of Pink meet at the University of Alabama. Katherine had the highest floor score and the highest all-around score. Katherine's routine is beautifully executed with lovely and difficult tumbling. She opens with an
amazing
double arabian half out.
She has beautiful, expressive dance that's so unique. Many NCAA floor routines I see are two steps away from the stripper pole. Katherine shows a little bit of sexy sass, but it's classy and well done and it doesn't involve suggestively gyrating or twerking.
Watch more videos on Flotrack