Updated: Simone Biles has withdrawn and Brenna Dowell is her replacement. I'll consider the responses that have already included Simone in the final results.
It's survey time again!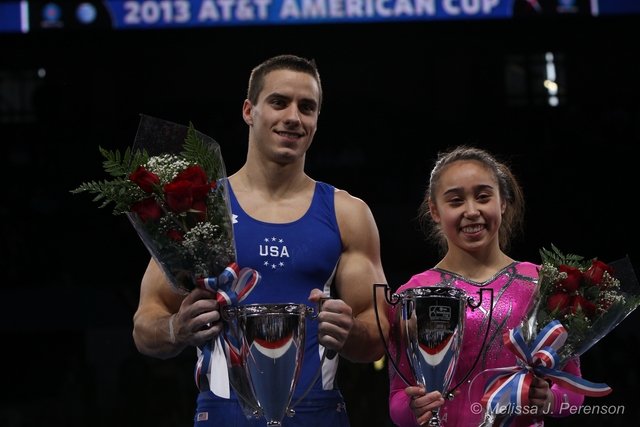 With the American Cup only a week and a half away, it's time to pick the next set of winners.
Last year, Katelyn Ohashi and Jake Dalton were the big winners. There are a number of excellent athletes coming this year, so the competition is fierce.
Here are the list of participants in case you forgot. Please pick one male and one female athlete to win.
Men
Belarus - Andrey Likhovitskiy
Brazil - Sergio Sasaki Junior
Germany - Fabian Hambuechen
Great Britain - Daniel Purvis
Japan - Shogo Nonomura
Spain - Fabian Gonzalez
USA - Sam Mikulak
USA - John Orozco
Women
Spain - Roxana Popa Nedelcu
Switzerland - Giulia Steingruber
USA - Elizabeth Price
USA - Brenna Dowell