A partial clip of Norah Flately's gold medal winning beam routine from Jesolo has surfaced.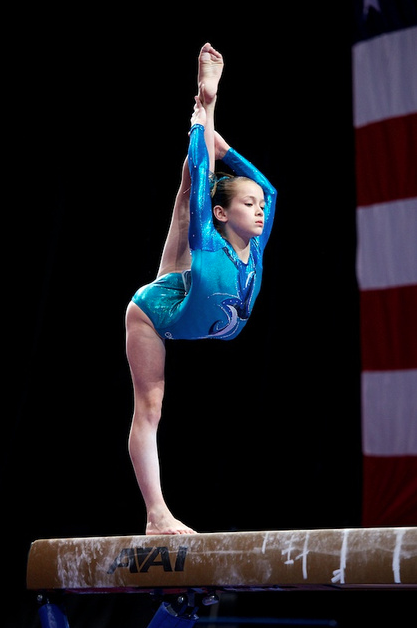 Well, technically, the video is up on Gymnastike, but unless you're a paying member (like yours truly), you won't be able to see it. Even partial routines of Norah Flately's beam are still completely freaking awesome, because Norah is just made of awesomeness.
Highlights:
She has a beautiful forward aerial to forward aerial to aerial cartwheel series which is just beautiful and she floats over the beam and she's so zen with the beam.
She has another beautiful series, two flic flacs to a two foot layout to two Sissones perfect, beautiful, extended, open.
Norah finishes with a gorgeous 2 1/2 twist.