Great Britain has some major talent coming through their ranks. Two standout gymnasts are Claudia Fragapane and Catherine Lyons, who both have absolutely glorious floor routines.
The two athletes have totally different styles on the floor with their dance, but the level of performance and expression is breath-taking.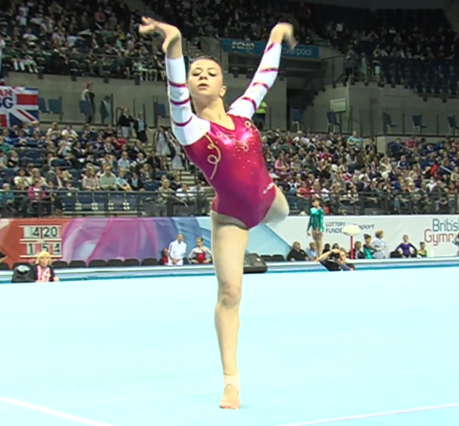 First year senior Claudia Fragapane incorporates hip hop and break dance into her routine. I wish I knew the name of the song she chose for her floor music, mostly because my Tuesday night spin class instructor has it randomly thrown into his music selection of Top 40, but that's beside the point. She's a powerful tumbler. For her first pass, Claudia does a laid out full in and is punctuated by a double spin. The real treat is when she gets down on the ground and does an entire breakdancing sequence, complete with a back spin.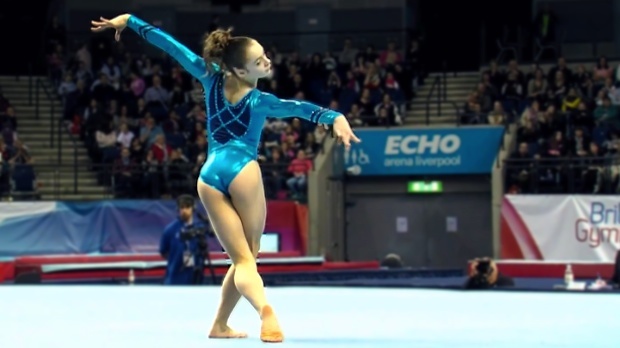 Of course I can never get enough of Catherine Lyons. She has a more balletic style with some pretty awesome modern dance expressionist stuff. Catherine dances with her whole body and she's just spectacular. You can't take your eyes off her. She's still a junior and she's grown a little since last year and she has more power in her tumbling and jumps.