Sadly, German uneven bar phenom and recent Cottbus Cup gold medalist, Sophie Scheder has injured her ankle.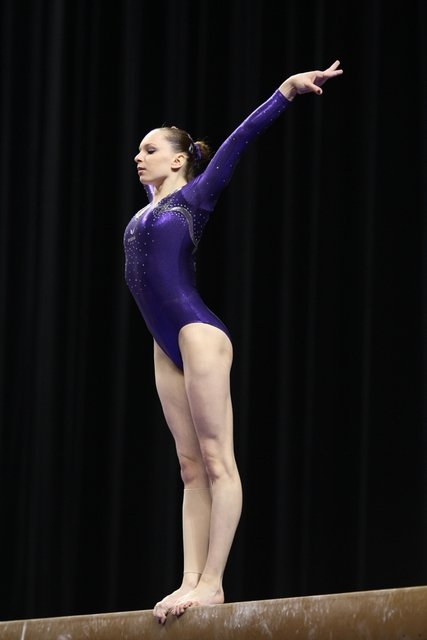 The 17-year-old posted some very graphic photos of her swollen ankle on her Facebook page. Eesh. She stated she twisted her ankle and tore an outer tendon or ligament. The pictures look painful but, no worries, Sophie said. Her ankle is already healing and she said she'd still be training bars and would be back on bars and beam hopefully at the end of April for Germany's Bundesliga (Germany's professional gymnastics association).
"Oh man[,] last Sunday, I [twisted] my foot and my front and the rear outer band ripped! [B]ut I'll back tomorrow with gymnastics and tap target only times without leaving! But at the end of April, I'll take on the [uneven] bars and maybe the beam part in the Bundesliga race again."