Last week, at the Pacific Rim Championships, the story was yet again, "Bailie Key Rules the World" literally.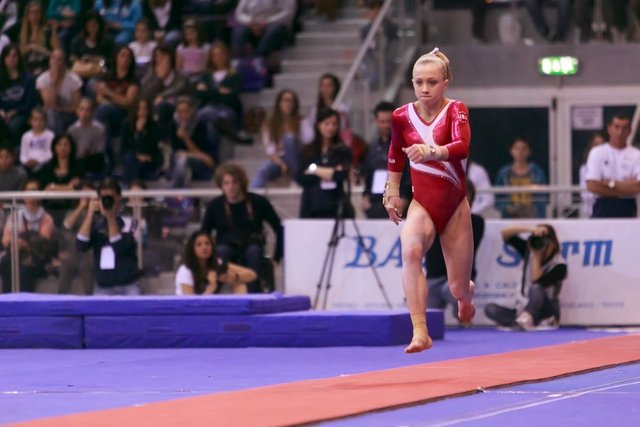 She won the all-around and took home gold medals on vault and floor exercise and silver medals on both the balance beam and the uneven bars. Just another day in the life of Bailie Key, girl gymnastics wonder.
During the all-around competition, Bailie stuck the crap out of her double twisting yurchenko. Stuck it good, stuck it cold. Again, no problem for Bailie. She sticks it like NCAA athletes stick yurchenko fulls as you can see in the GIF below. That DTY is so perfect, the FIG is going to have to use her image as a tutorial on how to do that vault.
The girl is on fire. Literally. Soon, she may have to call herself Bailie Key "The Girl on Fire" ala Jennifer Lawrence's character, Katniss in the
Hunger Games
.
GIF via
i-dont-understand-gymnastics.