The year of Ebee is no more.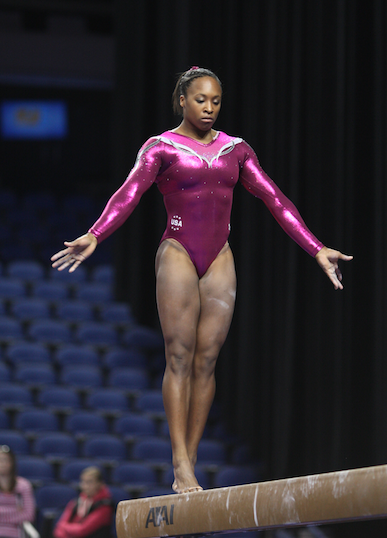 The news broke today that American Cup Champion and Pacific Rim all-around champion, Elizabeth "Ebee" Price has hung up her elite grips and is heading to Stanford University in the fall to start college.
With the World Championships in October and Nationals in August, this means Ebee had to make a decision and she decided to enroll for the fall semester.
"Although the timing means that I might miss the opportunity to compete at the World Championships, I am ready to move on and have decided to
enroll at Stanford University this fall," Ebee told USA Gymnastics.

"
I am proud of what I have accomplished and I will miss my teammates, but I am excited to go to Stanford and compete in collegiate gymnastics."
So, Ebee will probably not be world champion this year, lhowever, since she didn't give up her eligibility, she could be the 2015 NCAA National Champion. Beyond gymnastics, Ebee is an incredibly bright girl and she has a bright future ahead of her. Here's to Ebee's fantastic elite career and here's to Ebee's new NCAA career.
via USA Gymnastics