During last night's Super Six Finals, the University of Oklahoma was this-close to taking the title.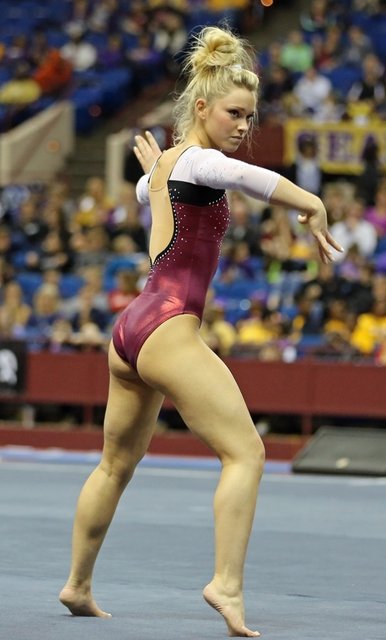 Haley Scaman was the anchor on vault and it was her job to deliver a strong final vault for the team. She delivered a sky high Yurchenko and stuck the landing. Of course, she finished with the standard NCAA salute, aka bending back so far that the average person would need to book an appointment with the chiropractor for an adjustment.
She scored a 9.95 securing a win for the Sooners for the first time in the thirty-three year history of the NCAA women's gymnastics program.