Here's an oldie but a goodie from Samantha Pezsek's days as an elite.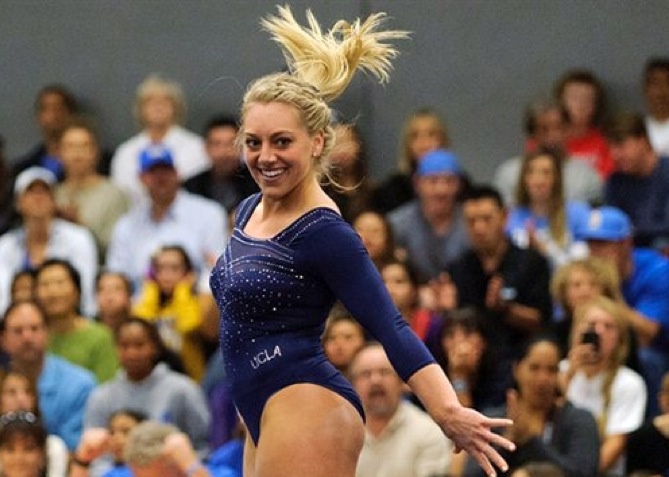 This GIF is of Sam on the beam during VISA championships, I think in 2008. She's doing a standing tucked full to an immediate back pike. It's an F+C combination which in the current code of points gives her a hefty 0.20 in connection bonus.
These days, Sam is flashing her Colgate smile while competing for the UCLA Bruins. She came back this year after sitting out 2013 after an Achilles injury. She recently confirmed that she would return for the 2015 season after having a great year in 2014. The standing full is a skill she's thrown in her collegiate career as well.