Dutch gymnast, Sanne Weavers' beam routine is one of the most artistic beam routines in the world.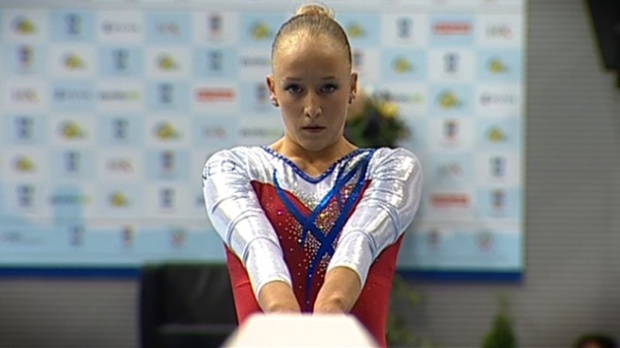 The composition of her routine is entirely composed of turns, double turns mostly. She does throw in a triple spin, called an Okino (named for American gymnast, Betty Okino) and she has a double L turn named for her in the code of points. Sanne and her twin sister, Lieke have both been named to the nominative list for the European Championships coming up in May.
Lieke has been seen posting her training videos of her uneven bar routine on Instagram. I'm keeping my fingers crossed that Sanne makes beam finals.
What also makes Sanne's routine great is she connects her elements instead of fake connecting by taking and extra tenth of second pause. This particular connection is a single L spin (C) + a full turn (A) + a double spin (D) + a split leap (A), which gets .2 in connection bonuses.