Last week, news broke that Lexie Priessman had left Cincinnati Gymnastics Academy via Mary Lee's Facebook page.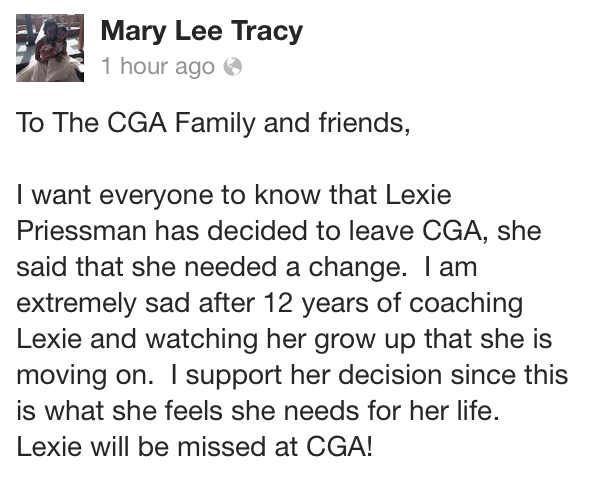 Today, Gymnastike reported Lexie has moved to a nearby gym and will now be coached by Enrique Trabanino at Perfection Gymnastics Academy. He told Gymnastike Lexie is "100 %" committed to her national team duties.
Blah, blah, blah... The rest of the story is
here
.
Well, I wonder if Lexie's new coach is above trying to motivate her with dates with Pete Wentz-Skinny-Jeans-Guy...