After much speculation, 2013 World All Around Champion, Simone Biles has made the decision to spend her college years in Hollywood.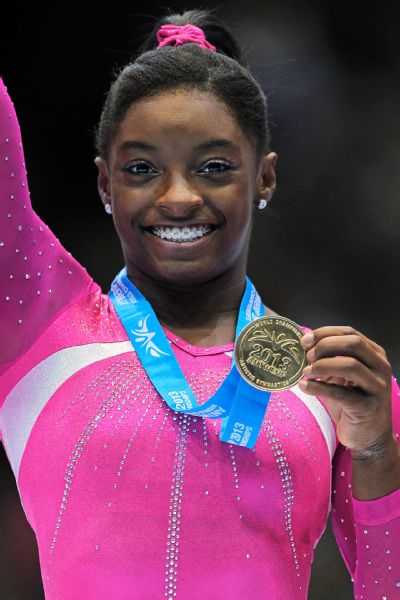 The 2014 Secret Classic Champ announced today via her Twitter she'd committed to Miss Val and the UCLA Bruins.
can't wait to be bruin💙🐻💛 UCLA BABY😍🌴☀️ pic.twitter.com/ifBEbuJehx
— $im∞ne Biles (@Simone_Biles) August 4, 2014
Simone will join the likes of 2008 Olympian, Samantha Peszek, 2012 Olympian, Jenny Pinches, Olympic Alternate, Danusia Francis, owner of the transverse aerial on beam.
Simone is 17, so likely, she'll join the bruins in the winter of 2016 or possibly 2017 depending on her Olympic bid.