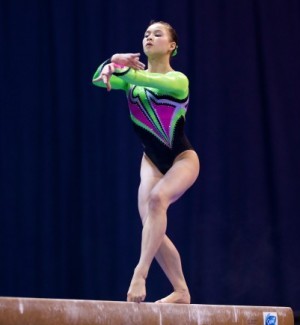 Sarah Finnegan has resurfaced.
The 2012 Olympic Alternate has been laying low, but apparently, she is still training, even if she is not competing.
In this video, Al is spotting Sarah on the rod floor training a double side tuck with a 3/4 turn. She's still got impressive skills. Sarah hasn't been seen on the elite competition level in quite sometime, and it's not really been said what she is doing or planning. But Al Fong still throws her fans a bone once and a while with videos like this.