It's the time of year in between the end of elite season and the beginning of NCAA season. The Gymternet is sleepy, probably still depressed that worlds is over.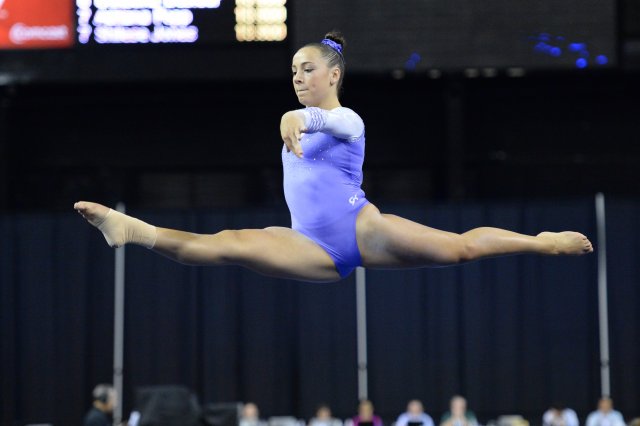 This is the time of year athletes beef up their skills for next year. Amelia Hundley of Cincinnati Gymnastics Academy posted this video of herself training a double double on floor.
Amelia was part of the gold medal winning Pan American Championships team but was passed over for the Worlds Team. Looks like she is upping her difficulty to ensure she won't get passed over to go to Glasgow.
Go Meels you stick that double double!