Fear not gymterneters, Laurie Hernandez is back.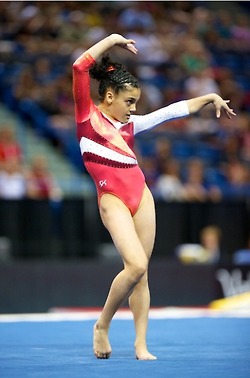 Thank the Gym Gods.
She's featured in this camp video working on all sorts of good upgrades.
Follow my blog with Bloglovin
She's shown training a Ricna to a Downie like Bailie Key and Ragan Smith. The combination is an E+F which is worth 0.20 in connection bonus.
All of 2013, it seemed like Laurie was constantly Bailie's second. Last year, her teammate, Jazmyn aka "Jazzy" Foberg won the junior national championships at P&G Championships. Will Laurie dance her way to the top?