Great Britain's Catherine Lyons is only one of the most promising talents on the junior scene, with beautiful artistry and glorious form and execution, her gymnastics is breath taking.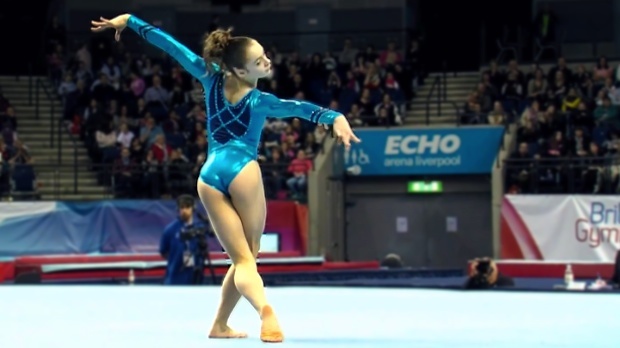 Recently, a GIF of the 14-year-old training a Memmel turn (double spin in Y position) on beam surfaced on Tumblr.
It's beautiful. Catherine does this skill so effortlessly, it's easy to forget she's only doing that skill on four inches of plywood. She preps by holding her leg up in Y position for just a second or two and then goes into the skill.
Catherine was part of the junior British team that took silver in the team final at the 2014 European Championships. Individually, she took home a gold medal on the floor exercise. Though she came in fourth in the all-around competition, Catherine had the highest execution total for all four events. She will be a senior in 2016, just in enough time for the Rio Olympics.