After much speculation as to the state of her gymnastics career, Canadian gymnast, Victoria Moors has announced her retirement.
Victoria, who helped the Canadian team to a historic fifth place finish in London in 2012 officially announced her retirement today via her Instagram account.
Victoria was trained by former soviet Olympic champion, Elvira Saadi and is mostly known for her floor routine, and specifically, her dance.
In addition to her contribution to the Canadian Olympic team in 2012, Victoria also placed third at the 2013 American Cup behind Katelyn Ohashi and Simone Biles. She went on to place 9th in the all-around at the World Championships in Antwerp, Belgium and had the double twisting double layout named after her in addition to her eponymous uneven bars dismount, a toe on hecht laid out with a half twist.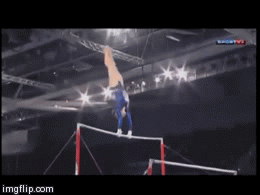 2014 didn't treat Victoria nearly as well. She competed at the American Cup where she placed fourth. She was named to the Canadian Commonwealth Games team, but was mysteriously dismissed without any explanation right before the competition. Since then, Victoria's intentions with gymnastics has been in question since her departure from the Commonwealth Games team nearly a year ago.
She appeared at Elite Canada in February only performing on two events.
She made her first retirement announcement at Canadian Nationals in Gatineau, Quebec, today during the all around and event finals.
What is next for Victoria? In her downtime from gymnastics, she's been writing a make-up blog
ToriMoorsMakeup
, maybe she could become a make-up artist?