Today is the day of team finals!
Team USA has had some changes to their roster.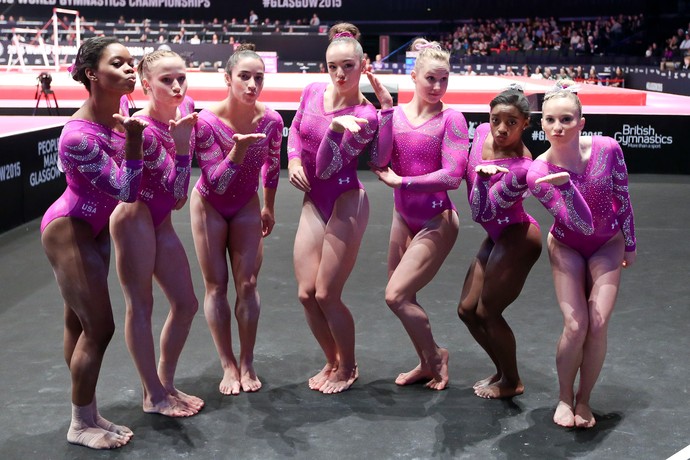 After the qualification round, Brenna Dowell off the team start list and team USA will on have 5 athletes out on the floor: Gabby Douglas, Maggie Nichols, Simone Biles, Aly Raisman and Madison Kocian. Interestingly enough, Maggie is in the all around, which was thought to be the original plan for qualifications.
Here is the line up for each event in order of rotation (USA will start in Olympic order along with Russia):
Vault: Gabby, Maggie, Simone
Bars: Maggie, Gabby, Madison
Beam: Maggie, Aly, Simone
Floor: Maggie, Aly, Simone
Here is the team rotation order. I've listed the countries together based on their rotation orders and bye schedules.
USA/Russia: Vault, Bars, Beam, Floor
Great Britain/China: Bars, Beam, Floor, Vault
Italy/Japan: Beam, Floor, Vault, Bars
Canada/Netherlands: Floor, Vault, Bars, Beam
USA, Great Britain, Italy and Canada will lead off the first rotation with Russia, China, Japan and the Netherlands on a bye and will switch off each rotation. For example, Great Britain will start their first rotation on the bars and will put up their 3 athletes, Ruby Harrold Ellie and Becky Downie, and then China will go up with Shang Chunsong, Fan Yilin, and Tan Jiaxin and the next rotation, China will start first.
The format is 3 up, 3 count. 3 athletes will go up and all of those scores will count.
For reference - the start lists are available
here
.