I'm back! I've had to deal with those adult issues (money, cars, careers, a wrist injury) that rear their heads up and demand that I pay attention to them. Lame.
Enough about adulting and me. Here's some NCAA Gymnastics goings on from what I'm going to call the Gymternet News Cycle.
News Brief 1 - Georgia is Reinstating the gymnasts Durante randomly suspended/dismissed
After Danna Durante got the axe from the Head Coaching position at Georgia, she was replaced by legendary Georgia Gymnast, one-hundred million time NCAA champion, Olympian, Courtney Kupets-Carter.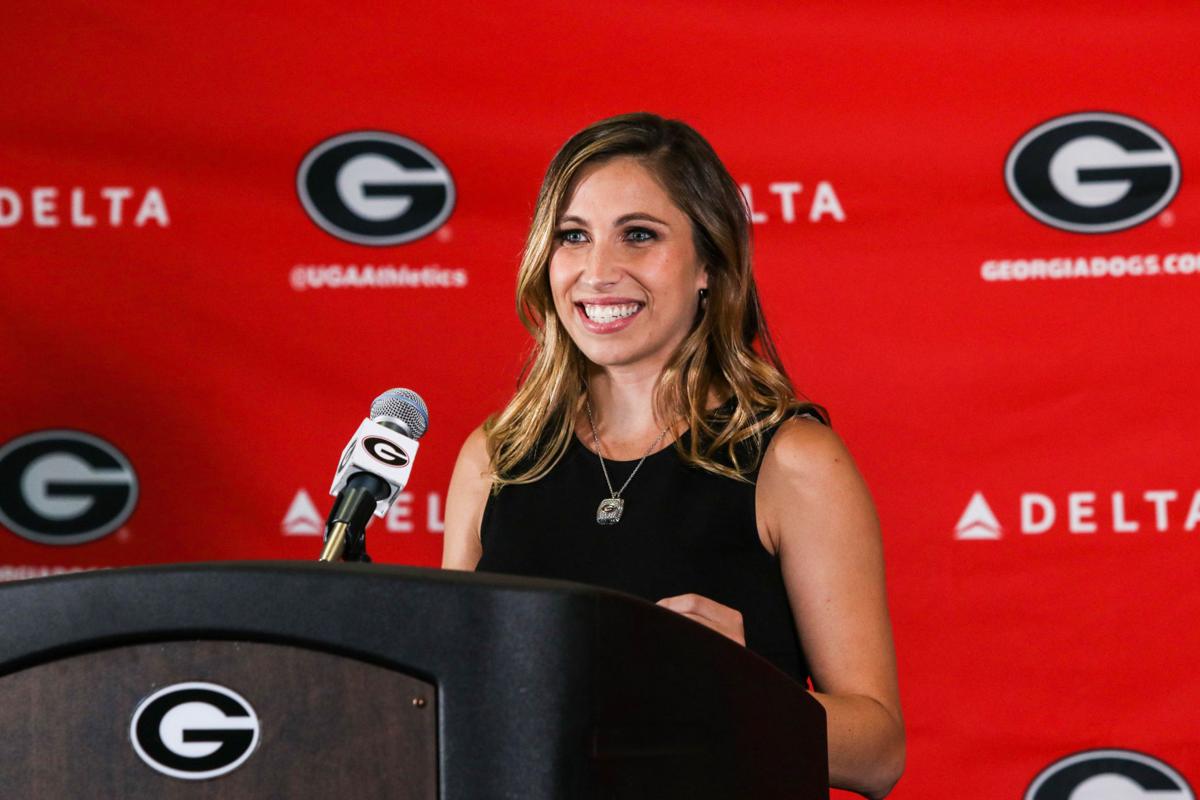 Right before Durante was let go, she had dismissed three gymnasts from the team, Caroline Bradford, Jasmine Walker and Natalie Vaculik. The reasons given seemed at best vague and a worst non-existent. It may have been the straw the broke the camel's back so to say, because not long after that, Durante was given the axe. Per Dawg-Nation, when Courtney Kupets became head coach, the administration gave her the option to reinstate the girls.
Now, Kupets has extended the olive branch and took the option to put the girls back on the team. However, Caroline Bradford (a walk-on), decided not to come back, instead opting to "voluntarily" retire and focus on her academics. So that just leaves Walker and Vaculik, whom apparently are staying on the team.
B. High school sucks, so why not go to college early?
US National Team Member, Christina Desiderio is pulling an Alex McMurtry/Alex Marks/Jazzy Foberg/Molly Korth and is heading to LSU a year early to start her NCAA gymnastics career.
She announced it earlier today via her Twitter account
super excited to announce that I will be going to LSU a year early!!! CAN'T WAIT to be a part of this team😍...less than a month to geaux!🐯

pic.twitter.com/l2jtwzjhO1

— Christina Desiderio (@ChristinaDesid1) July 20, 2017
Christina, who did her pre-NCAA/elite/level 10 training at the legendary gym club, Parkettes, competed at the 2016 Olympic Trials, placing 6th on beam, and earlier, she placed 3rd on floor at the Secret Classic, in her debut as a senior elite.
Her best event is definitely floor, as she showed a full twisting double back, and a double layout in her elite routines. LSU lost three of their six floor workers (Ashleigh Gnat, Sydney Ewing, and Shae Zamardi), so in my humble opinion, they'll be able to stack their floor line-up with a zillion and one E passes.
Christina will join a pretty stacked LSU team, with former elites such as Lexie Priesmann, British Olympian and Bars ninja, Ruby Harrold, 2012 Olympic Alternate, Sarah Finnegan. Also notable, she'll be joined in the Freshman class by Samantha Durante, the daughter of former Georgia head coach Danna.
Side Note - Samantha was previously committed to Georgia (I believe as a walk-on, since her mom
was
head coach) and Georgia's loss was LSU's gain.