Just about a week after Kristen Smyth mysteriously "stepped down" as the head coach of the Stanford Women's Gymnastics Team, former Stanford gymnast and assistant coach, Tabitha Yim has now been announced as Stanford's head coach.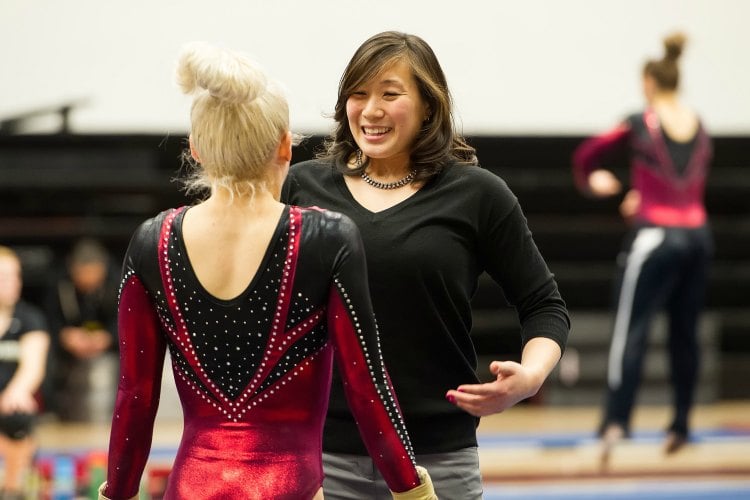 This was a big surprise as Yim was serving as the head-coach at the University of Arizona's gymnastics team and had only been in her role for about two years. Yim had served as an assistant coach at Stanford prior to heading to Arizona and per a press release on Stanford's
website
, while she was there, she helped coach them to the Super Six finals twice in 2012 and 2015.
Since Yim is a graduate of Stanford and a former member of their gymnastics team during her student years, she's no doubt happy to be taking a fantastic opportunity at her alma mater.
Now the question is, who will take over Yim's empty spot at Arizona in this game of musical NCAA coaches?
Here's a lovely table of all the coaching changes that have taken place this summer with Musical Head Coach gate, made by the former Utah head coach, current gymternet twitter personality, Greg Marsden. Use it as a game board if you're the betting type.
— Greg Marsden (@UtahMarz) August 23, 2017