Xiao Ruoteng of China took his throne as the newest all-around champion in men's gymnastics after defeating his enemies at the Battle of Bosworth... ahem, I men the men's all-around final.
The Gymnastics Wars of the Roses will continue tonight in the name of crowning the newest queen of women's gymnastics.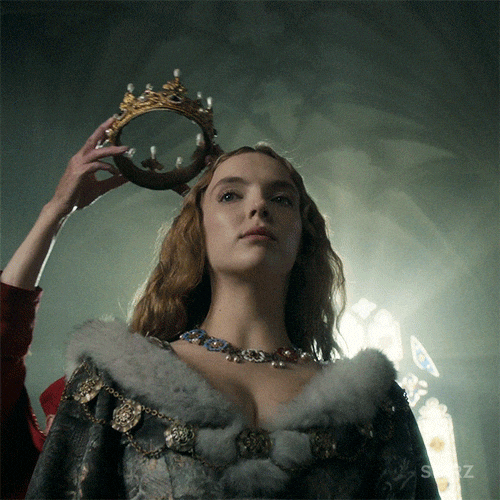 The biggest contender for the all-around title was Larisa Iordache, Of course, this was before she tore her achillies in the touch warm up during qualifications. At that moment, there was the sound of the breaking hearts of gym-fans all over the world.
Trying to put bad memories out of our heads, we must move on.
The Americans, Ragan Smith and Morgan Hurd are big favorites to win the all-around. Neither of them had a perfect qualifying round. Ragan fell on her layout on beam and Morgan put her hands down on one of her floor passes. Even with this mistake, Ragan qualified in 2nd place to the all-around final with a 55.932 and still showed a strong performance even with her mistakes.
Morgan also showed strong performances in her qualifying day. She looked more solid than she looked at P&G Championships back in August. Despite her fall, her floor routine is still fabulous, she's such a beautiful combination of elegance and power showing beautiful flexibility as well as huge tumbling. Not to mention the theme of her floor routine is a bird and a zombie worm. If she hits, she will definitely be a medal contender.
But really it was Mai Murakami who quietly slipped in and qualified first with only 0.001 on Ragan. She was on fire. She moved confidently through all her routines and didn't make a single mistake in any of her qualification routines.
There's the home team with Ellie Black qualifying third. It would be huge for Ellie to get a medal, especially since she's been on the scene forever. If the Americans make mistakes in the final, Ellie could easily slip in there and medal. It's on her home soil, so it could happen.
Of course, one can never write off the Russians, especially in finals. If we've learned anything about Russia over the years is that they will (usually) hit when it counts. The biggest possibility for a Russian medaling comes from the adorable Elena Eremina, who is a first year senior. She wows with her bar routine and specifically, her Nabieva to Pak combination. She qualified in 5th to the all-around and she was leading after her subdivision. She had the highest bars score of the whole meet with a 15.1.
The other Russian in the final is Angelina Melnikova. She had problems on floor and beam during qualifications, but she still qualified in 10th, just rounding out the top 10. She's a powerful gymnast and she is the European champion on floor. Word on the 24/7 Gymternet news cycle is she was dealing with some foot pain. If she's healthy, Angelina (or Gelya) could be a force to be reckoned with. She's also her own worst enemy, for she had posted on Instagram just before her floor final at Euros expressing disappointment and feeling that she'd let her fans down.
Elsewhere, Melanie De Jesus Dos Santos of France is one to watch. She's the current European all-around bronze medalist and she's got beautiful French artistry. She's a definite medal threat.
Also look out for Nina Derwael of Belgium and her awesome bars. Tabea Alt of Germany has lots of unique elements on bars and beam, including two original bars skills that will be named for her.
Ukrainian women's gymnastics has new light with the beautiful breath of fresh air that is Diana Varinska. Bars is her specialty as she qualified in 8th for the bars final with a 14.566. She'll enter the all-around in 7th. This is huge for Ukraine to have an athlete in the running for a medal. The last time they had a world medalist was in 2006 when Irina Krasnianska won balance beam. The last time the Ukraine was even in an all-around final was 2007 with Alina Kozich and Valentina Holenkova.
The women's all-around final will be held tonight at 7 p.m. Eastern Time (US & Canada). You can watch streaming on the FIG's YouTube channel or at usagymworlds.com