The arrival of the new year means the arrival of NCAA season.
NCAA season, that glorious time of year before the world cup events, Euros and Worlds. It's seriously better than Christmas time.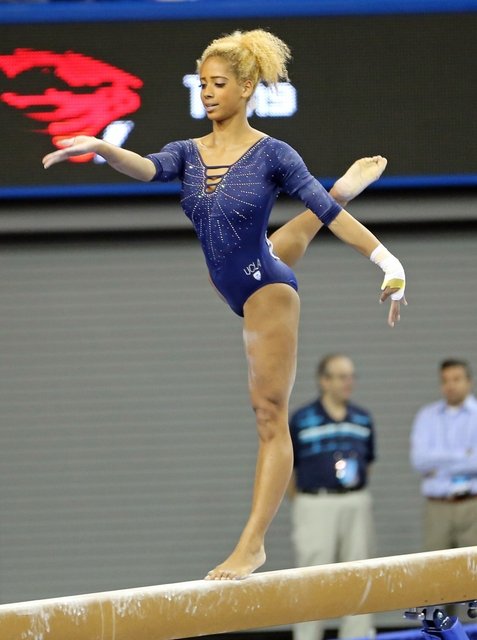 Gymnastike has posted this video preview of UCLA's Danusia Francis on the beam. She's doing her amazing transverse aerial, which ironically was named for
Silvia Colussi-Pelaez
of Spain who competes for the University of Florida. Danusia owns this event with her flexibility, stunning lines and daring moves.
Watch more video of 2014 UCLA Gymnastics on gymnastike.org